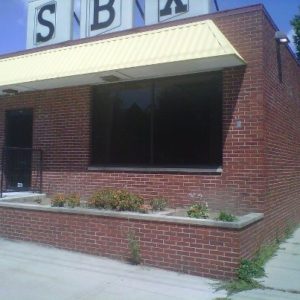 New Campus Legal Service
Attorney Todd L. Levitt has been practicing law for over 18 years. On completion of law school at the Detroit College of Law (now Michigan State Law School), Todd began practicing in the Metro Detroit area. Being a Central Michigan University alum, Todd decided to move his practice to Mt. Pleasant, and work with students at a school he loves. Levitt Law Firm is currently located at 600 East Broadway, Mt. Pleasant, MI, right off of Mission Street.
Beginning August 1st, just in time for the new school year, Levitt Law Firm will continue operation at its current location, and will be opening a new satellite office at 221 Bellows, Mt. Pleasant, MI on the corner of Bellows and Franklin next to the SBX. This office will be open throughout the normal work week, but will also be open on Thursday, Friday, and Saturday nights for individuals who may need legal services at those times. This new office will include a computer monitor that will function as a way to contact Todd for a face to face consultation. This new office will be used to better serve the great students of Central Michigan University.
FIRE UP CHIPS!!!
Todd Levitt may be contacted at (989) 772-6000 or at tllevitt@aol.com