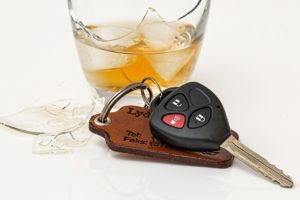 How Can I Get My Michigan Drivers License Back?
Michigan is one of those states where your driving privileges can be suspended or revoked for a number of reasons. If you or someone you know falls into one of the following categories relief may be available:
1) Implied Consent Suspension: Michigan first enacted its Implied Consent law back in 1967.  As stated by the Michigan Supreme Court in Collins v Secretary of State, 384 Mich 656, 668, 187 NW2d 423 (1971) " The immediate purpose of the implied consent law is to obtain the best evidence of blood alcohol content at the time of the arrest of a person"
In the State of Michigan when you obtain a valid drivers license you automatically consent to a sample of your blood or urine if requested by an officer relating to a vehicle stop. Refusal of the test results in a one year suspended license for first time refusal. There is once in a lifetime relief in circuit court for restricted driving privileges for a first time refusal.
2)Driver Assessment and  Appeal Division: The Assessment Division of the Secretary of state serves as an avenue of appeal for the average driver seeking reinstatement of a drivers license revoked by the state for too many points, too many chargeable accidents, habitual convictions for drinking and driving.
If you are currently revoked for habitual drinking and driving convictions you must meet the states set of standards to receive restricted driving privileges. Rule 13(1)(a)-(b) states that (a) The attorney for the state shall not order a restricted license unless it is proven by clear and convincing evidence that you are sober and likely to remain sober. Attorney Todd Levitt, 989-772-6000 has assisted 1000's of citizens back to freedom with restricted privileges.
Suspensions vs. Revocations
Suspensions vs. Revocations
Suspensions:

Definition: Privilege to drive is suspended for some definitive period of time (one year or less); license privilege is typically restored after this period without the necessity of a DAAD hearing.
Most Common Offenses Resulting in Suspension:

OWI First Offense; OWI High BAC
Possession of Controlled Substances
Point Accumulation
Most Criminal Offenses other than OWI Death/Injury
Routine/Temporary Medical Issues

Revocations:

Definition: Privilege to drive is revoked and denied; license privilege is not restored unless/until DAAD restores privilege, and usually after a significant waiting period. No privileges are allowed during a revocation, and courts have little—if any—ability to intervene to override a revocation.
Most Common Offenses Resulting in Revocation:

OWI Second or Subsequent Offense
OWI Injury/Death
Serious Medical Issues

Typical Waiting Periods:

1 Year for two OWI offenses within 7 years or OWI Injury/Death
5 Years for three OWI offenses within 10 years (assuming prior revocation)
Most Common Ways to Lose MI Driver's License:
OWI
OWI Causing Serious Bodily Injury/Death
OWI Repeat Offenses
OWI High BAC ("Super Drunk" allegations)
OWI Refusals (Implied Consent Violations)
Miscellaneous Criminal Offenses:

Possession of Controlled Substances
Flee/Elude Police
Felony Vehicle Advisory (MCL 257.319)
Automobile Theft/Joyriding
Reckless Driving

Point Accumulation
Medical Issues
Accidents Resulting in Fatalities
Probationary Drivers with Points
The first step in reinstating your driving privileges is to hire an attorney who specializes in this type of law.
Lawyer, TODD LEVITT has assisted 1000's of suspended and revoked drivers back to freedom.
For a free consultation contact Todd Levitt at 989-772-6000