Tuesday, 12/6/16
MOUNT PLEASANT, MI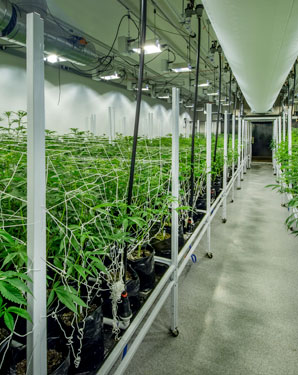 The cannabis industry is growing at an immeasurable rate. Like many other states, Michigan is on the cusp of legalizing recreational cannabis use. Recently, governor, Rick Snyder signed House Bills, 4209, 4210, and 4827, forming a cohesive, applicable structure to ensure the safety and longevity of Michigan's flourishing cannabis industry. With these new guidelines in place, political experts expect the legalization of recreational cannabis to occur within the next two years, which, will allow the State of Michigan to amass billions of dollars in revenue.
Michigan Attorney's Todd L. Levitt and Robert J. Piziali are two of the leading cannabis consultants in the industry. Todd and Robert actively consult with those who are seeking to operate cannabis businesses within the laws and regulations as mandated by their respective municipalities. Together, they can assist you with the following services:
Business Corporation Entity and Articles of Incorporation Set-up
Federal Tax Employment Number Acquisition
Management Agreements
Employment Agreements
Employee Training Programs
Employee Background Checks
Municipal Marijuana Business License Acquisition
Michigan Department of Community Health Registration
Vendor Referrals and Written Agreements
Security Plans, Seed to Sale Computer Software, Delivery Services
Retail Sign Services
Website Design and SEO
Specialty Marijuana Commercial Insurance
Packaging and Labeling Services, Professional and Financial Services–Bookkeeping and Accounting
Professional Business Plans to Attract Investors
All required compliance documents and standard operating procedures
If you or someone you know has any inquiries regarding entrance into the cannabis industry, or the cannabis industry in general, call the Levitt Law Firm at 989-772-6000 for a free consultation.