CDL Drivers and Criminal Convictions: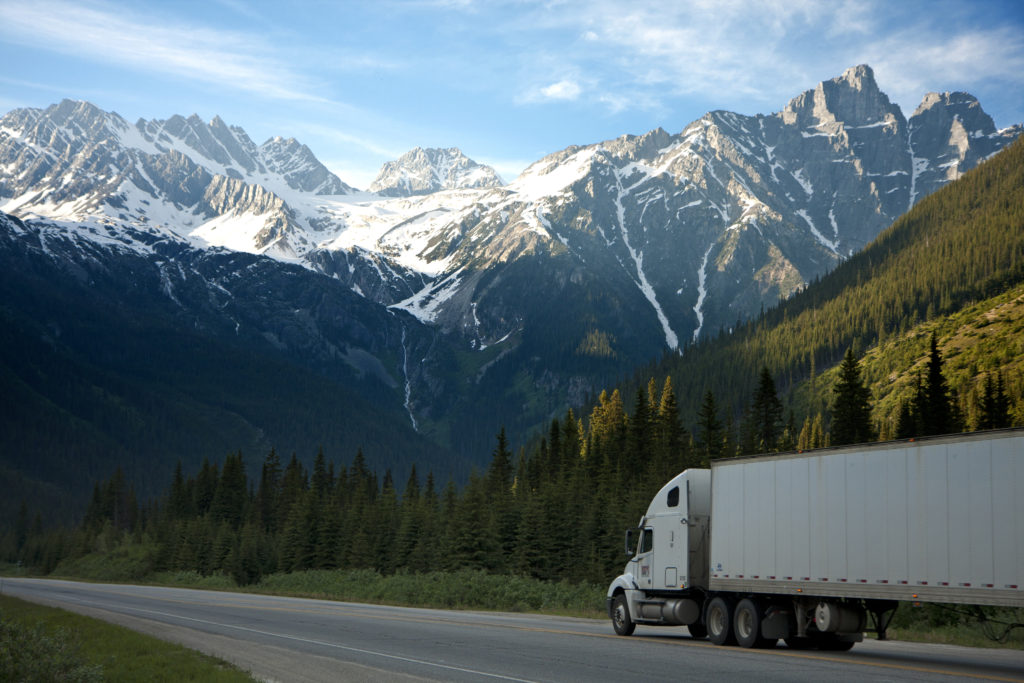 If you are a CDL (Commercial Driver's License) holder in the State of Michigan, there are penalties associated with violations of the law, such as an OWI, or a drug conviction. If a CDL holder is convicted of certain traffic violations while operating a Commercial Motor Vehicle (CMV), the driver is subject to harsher penalties than if it was in ones personal vehicle. Criminal convictions can result in suspension, or revocation of your CDL and will most likely affect your operator license.
The following information outlines the various penalties for convictions of alcohol-related offenses and other serious traffic violations committed while operating a CMV. Your CDL may be disqualified for violations committed in both commercial and non-commercial vehicles.
Category I violations include:
A traffic violation connected with a fatal accident
Speeding 15 mph or more over the posted limit
Following too closely
Careless driving
Changing/using lanes erratically/improperly
If charged and convicted, your CDL will be:
Suspended for 60 days for any two violations in separate incidents in three years
Suspended for 120 days for any three or more violations in separate incidents in three years
Additionally, points may be added to your driving record
Category II violations include:
Operating under the influence of a controlled substance
Leaving the scene of a CMV accident
Committing a felony using a CMV
Manslaughter
Fleeing/eluding a law enforcement officer (felony)
Your CDL and commercial driving privileges are subject to Michigan state and federal regulations, including disqualifications lasting:
1 year for a 1st violation of any major offense, including the following:

Any alcohol/DUI or drug-related offense.
Refusing to submit to a chemical test.
Committing a hit and run.
Leaving an accident scene.
Committing a felony with your commercial vehicle.

3 years for your 1st violation any major offense while carrying hazardous materials.
A lifetime for your 2nd violation of a major offense.
60 – 120 days for multiple serious traffic violations within 3 years.
60 – 120 days for railroad highway grade crossing violations.
Revoked for a minimum of ten years for any two Category II violations occurring in separate incidents, or any one of them a second time in any time period
Your operator/chauffeur license may also be suspended or revoked and points may be added to your driving record.
About Your MI CDL Suspension:
NOTE: You will be charged for driving under the influence and will have your MI commercial license suspended if you are found operating your vehicle with a BAC of 0.04% or higher.
You can also be placed out of service for 24 hours if you:
Refuse a BAC/preliminary breath test.
Drink alcohol within 4 hours of driving a commercial vehicle.
Consume any alcohol while operating a commercial vehicle.
You must notify your employer:
Within 30 days of any traffic conviction.
By the end of the next day after receiving a suspension/disqualification notice.
Within 24 hours of any out-of-service order.
Traffic violations and convictions will add points to your Michigan driving record and can lead to CDL and non–commercial driver's license suspensions/disqualifications.
If you accumulate too many points within 2 years, the MI SOS will:
Send you a warning letter: After 4 points.
Send you a final warning letter: After 8 points.
Require you to take a driver re-examination and possibly suspend your license: After 12 points.
Order your driving record to check your CDL status and keep track of your driving record points/offenses.
Attorney Todd L. Levitt, and Levitt Law Firm have represented CDL drivers for over 22 years. Call us today at 989-772-6000 for a free consultation!
SOURCES:
http://www.dmv.org/mi-michigan/suspended-cdl.php
http://www.michigan.gov/sos/0,4670,7-127-1627_8665_9072-24705–,00.html