The State of Michigan: Leaving The Scene Of An Accident
Penalties for a hit and run resulting in vehicle damage: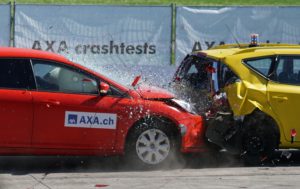 257.618 Accidents; damage to vehicles; stopping required; reporting to police agency or officer; penalty
aSec. 618:
(1) The driver of a vehicle who knows or who has reason to believe that he has been involved in an accident upon public or private property that is open to travel by the public shall immediately stop his or her vehicle at the scene of the accident and shall remain there until the requirements of section 619 are fulfilled or immediately report the accident to the nearest or most convenient police agency or officer to fulfill the requirements of section 619(a) and (b) if there is a reasonable and honest belief that remaining at the scene will result in further harm. The stop shall be made without obstructing traffic more than is necessary.
(2) If an individual violates the requirements of subsection (1) and the accident results in damage to a vehicle operated by or attended by any individual, the individual is guilty of a misdemeanor punishable by imprisonment for not more than 90 days or a fine of not more than $100.00, or both.