Attorney Todd L. Levitt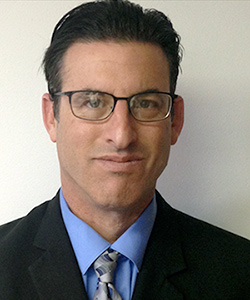 Attorney, Todd L. Levitt has practiced in the area of criminal defense for more than two decades. Todd began his career where he was born and raised working in Metro-Detroit from 1994-2006 before relocating his firm to Mount Pleasant, Michigan. During his time in Detroit, Todd launched a legal newspaper, The Legal Advocator, which appeared in both the district and circuit courts throughout the State of Michigan.  Also, during this time period he appeared weekly on 97.1 The Ticket, broadcasting a weekly radio show, The Todd L. Levitt Law Show. During the 1990's and early part of the next decade Todd produced a weekly cable show that appeared on Time Warner Cable stations. After relocating to Central Michigan in 2006, the radio show was picked up by 98.5 FM WUPS airing each Sunday morning from 9-10am.  Additionally, the show is available by podcast on Podbean, Sound-Cloud and iTunes.
Since launching Levitt Law Firm PC in Mount Pleasant Todd has specialized in student representation earning the honor of best lawyer by CM-Life as voted by the student body. Todd launched The Free Law Clinic for students which at the time was located on the Central Michigan University campus in the Bovee Cente. The clinic gave students access to much needed pro bono legal advice. Additionally, Todd has served as academic advisor to a number of fraternities as well as intermural sport teams. In the past Todd taught at CMU as an adjunct professor in the College of Business.  Todd is the main sponsor of Sports Managements Association 3 on 3 Gus Macker basketball tournament. The tournament takes place each fall on CMU's campus. The Gus Macker Basketball Tournament, The CMU Cheer Squad and other student organizations and sports team benefit from Todd's generosity each year by calling on him to sponsor their events. Todd has represented students for a whole range of issues including: marijuana possession cases on and off campus, drunk driving, minor in possession of alcohol, open intoxication, retail fraud, malicious destruction of property, attending a nuisance party, hosting a nuisance party, resisting/obstructing/ an officer, fleeing and eluding, leaving the scene of an accident, failing to report an accident, landlord tenant,  assault and battery, drunk and disorderly, medical marijuana cases, delivery and manufacture of marijuana, maintain a drug house, possession with the intent to deliver, possession of analogues, driving on a suspended or revoked license, driver's license reinstatement, larceny from a building, larceny from a motor vehicle, reckless driving, providing false identification to peace officer, marijuana caregiver issues, marijuana patient issues.
Statewide Representation
Todd is also well known as the people's lawyer for traveling far outside the central Michigan area taking cases. Todd has traveled south to Lansing, and north to the far corners of the Upper Peninsula. Todd is often called upon to appear in the following counties but not limited to: Isabella County, Gratiot County, Clare County, Roscommon County, Gladwin County, Midland County, Ogemaw County, Crawford County, Mecosta County, Montcalm County, Chippewa County, Clinton County, Grand Traverse County, Ingham County, Kalkaska County, Wexford County, Osceola County, Otsego County, Mackinac County and Marquette County.
Cannabis Representation
Todd and his associate, Attorney Robert J. Piziali specialize in the following: Obtaining a cannabis facilities license, Business Corporation Entity and Articles of Incorporation Set-up, Federal Tax Employment Number Acquisition, Management Agreements, Employment Agreements, Employee Training Programs, Employee Background Checks, Municipal Marijuana Business License Acquisition, Michigan Department of Community Health Registration, Vendor Referrals and Written Agreements, Security Plans, Seed to Sale Computer.
Levitt Law Seminars
In 2014, Todd launched a seminar company which provides recently graduated law students or students who are approaching graduation with the opportunity to secure skills that will set them far above those they compete with for employment. While law schools teach students legal theory, writing and other skills, Levitt Law Seminars picks up where law schools left off by teaching students the business of law and making them practice-ready. levittlawseminars.com
College Lawyer Blog
This is the brainchild of Central Michigan University student Tyler Webb and Attorney Todd Levitt. Tyler is Levitt Law Firm's Senior Law Clerk as well as radio show cohost, and plans on entering law school fall 2017. The blog is dedicated to all the issues college students think about and deal with. Articles are submitted by college students and are reviewed for content relevancy and public interest. Tyler serves as editor in chief together with other student contributors. Thank you for following and please share our content. collegelawyerblog.com