Central Michigan's Premier Law Firm
Representing Students and the Mid-Michigan Community for More Than 20 Years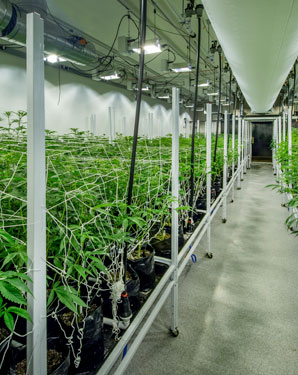 CANNABIS
CONSULTING
Protecting You and Your Business. We specialize and work with the best in handling; regulatory compliance, cannabis business consulting, land use contracts and criminal defense involving marijuana.

College Lawyer Blog is the brainchild of Central Michigan University student, Tyler Webb and Attorney Todd Levitt. Tyler is a law clerk and plans on entering law school fall 2017. The blog is dedicated to all the issues college students think about and deal with. Articles are submitted by college students and are reviewed for content relevancy and public interest. Tyler serves as editor in chief together with other student contributors.
PRACTICE AREAS
Specialties Include: CMU, Student Representation, Drunk Driving, Drug Cases, DUI's, MIP's, Drivers License Restoration, Criminal Defense, Possession of Marijuana, Assault & Battery, Nuisance Parties, Retail Fraud, Medical Marijuana, Out of State Drivers License Restoration.
STUDENT REPRESENTATION
CMU ALUMNIS, Mount Pleasant, Michigan Lawyer, Todd Levitt has been representing CMU Students for more than 20 years. Todd Levitt graduated from CMU in "88." Todd Levitt is a former adjunct professor at CMU in The College of Business as well as a former Academic Advisor to a number of student organizations including the Delta Chi Fraternity.
LICENSE RESTORATION
Todd Levitt, has been considered one of the top lawyers in Michigan for restoring both instate driving privileges and out of state driving rights. If you or someone you know can't seem to get back on the road to freedom.
Marijuana Dispensaries, Cultivation and Edibles Consultation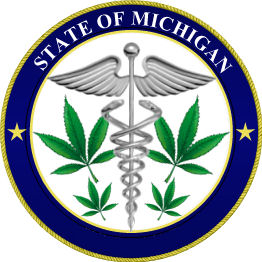 The State of Michigan is witnessing the rapid growth of the marijuana industry. In recent years, opinions towards marijuana have undergone a metamorphoses of sorts, so much so that the legalization of the recreational use of marijuana for those 21 and over almost made the November 2016 ballot. Nevertheless, the marijuana industry is flourishing, giving thousands of Michigander's the opportunity to become involved with this cash crop. For over two decades, Michigan attorney, Todd L. Levitt has specialized in cannabis and cannabis related cases throughout the state. Now, Mr. Levitt and his associates are providing those eager to enter the ever-growing marijuana industry with the legal expertise needed to germinate a successful and lucrative business.
Areas of expertise include:
All Required Compliance Documents and Standard Operating Procedures
Articles of Incorporation Set-Up
Assistance with Banking, Accounting and Financial Transactions
Brand Creation, Identity and Management
Business Corporation Entity
Business and Operations Consulting
Business Development and Planning
Compliance with State Law
Compliance with Local Municipal Zoning and Ordinances
Corporate Operating Agreements
Cultivation Quality Control and Testing
Employee Background Checks
Internal Management and Employment Agreements
Legal Representation
Marketing, Branding and Search Engine Optimization
Michigan Department of Health Registration
Obtaining a Federal Tax Employment Number
Obtaining a Marijuana Business License in Compliance with Marijuana Laws
Security Planning in Compliance with Marijuana Law
Training Programs for Employees
Transportation Logistics and Distribution Services
Website Servicing
Central Michigan Lawyer
The Levitt Law Firm is dedicated to representing students. As a former faculty member at Central Michigan University Todd has seen firsthand the uphill battle students must fight both academically and legally. When a student is faced with legal charges the deck is stack against him or her in a way that is not present in non-student cases.
Not only must students defend their case in court, but they must also juggle their class schedule, work, and extracurricular activities. This in itself is not overly different from the average citizen 's plight. However, all too often students are also faced with disciplinary procedures by the university itself. This last hurdle may make students choose between their education and their freedom by placing them in the impossible position of having to choose between their constitutional right against self-incrimination and the requirement by the University to be forthright with the panel or be ousted from school.
The Levitt Law Firm works tirelessly to ensure the best possible result given all of these competing interests. Different strategies are employed for each student depending on the importance of moving the case through quickly, scheduling non-court related events, and getting the best legal outcome for the client. Plea deals may be worked out to ensure that all of these interests are met in the best ways possible, but occasionally that is not possible. At those times the firm undertakes the ultimate test of legal endurance: trial.
CONTACT US TODAY FOR A FREE CONSULTATION

Don't hesitate or wait another second to get legal representation and advice. Depending on the incident,every second can count on determining your future.